Valenton Mirror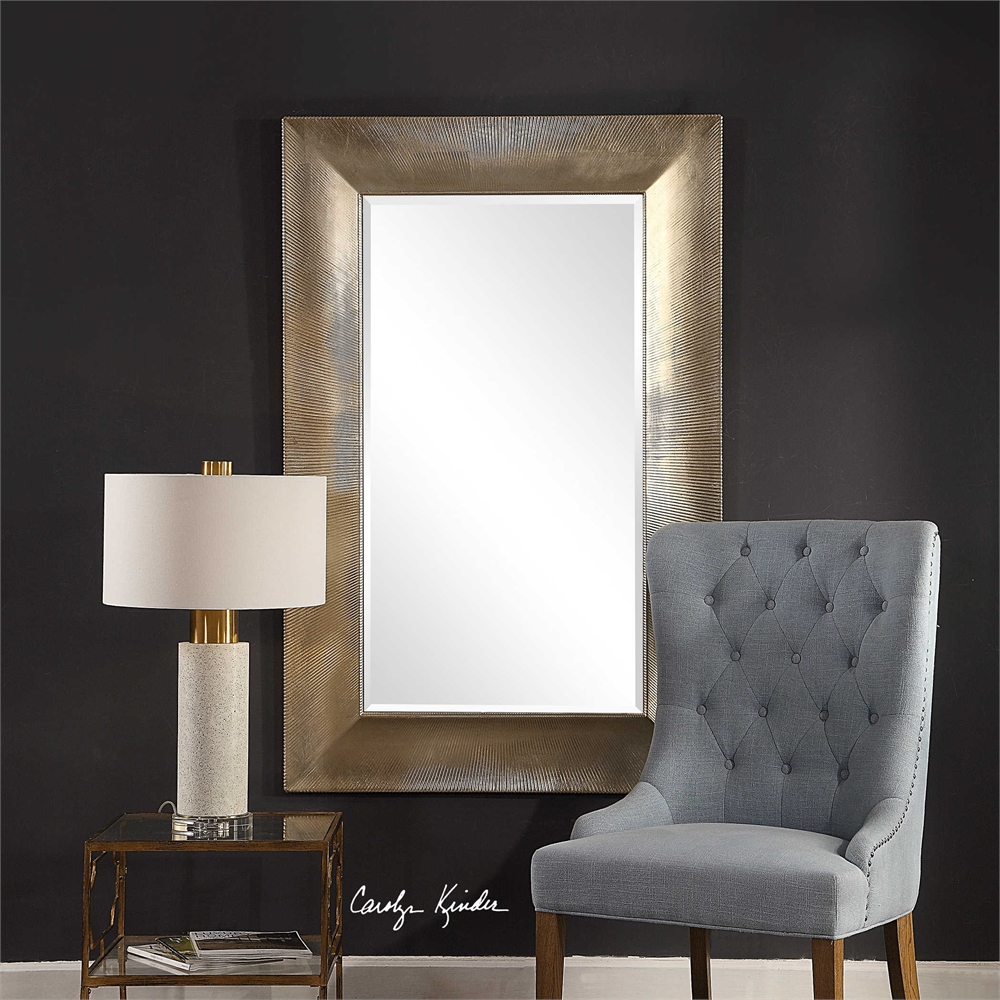 The elegant design of the Valenton Mirror features a gracefully sloped surface with a refined, channeled texture. Finished in a warm champagne, this Carolyn Kinder International mirror features a generous 1 1/4″ bevel and may be hung either horizontal or vertical.
---
Dimensions: 39 W X 60 H X 2 D (in); Weight (lbs): 48
Available to trade professionals at Uttermost.com. For retail purchase Google search term "Carolyn Kinder Valenton Mirror".