Willet 8-Light Chandelier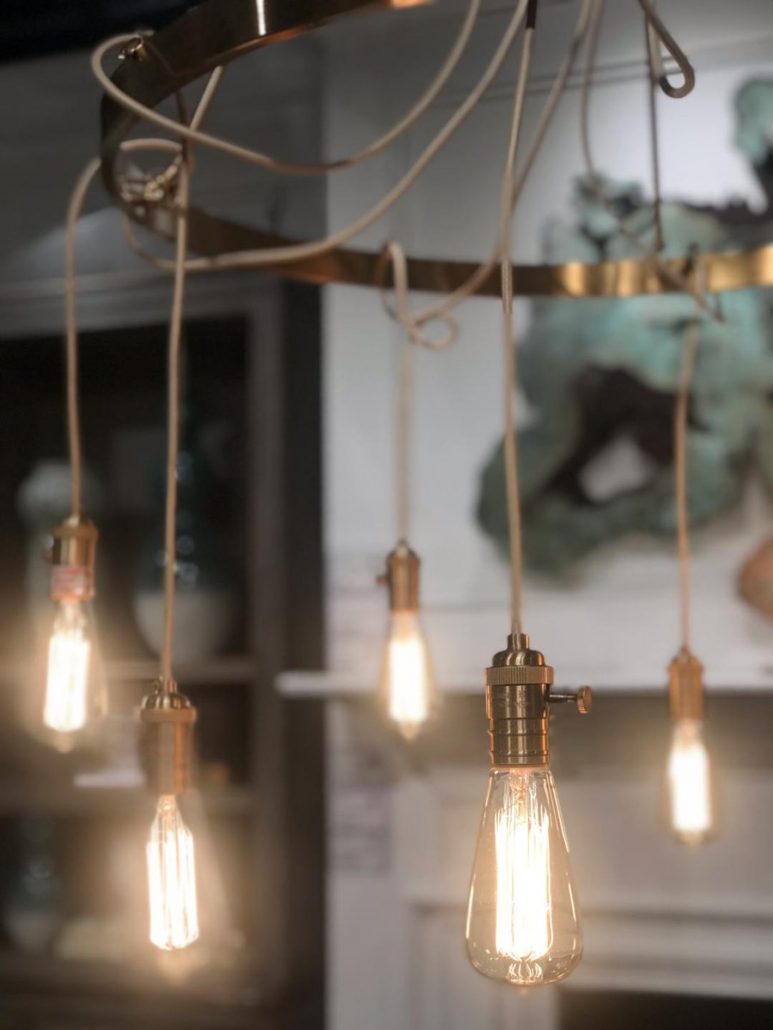 The Willet 8-Light Chandelier, designed by Carolyn Kinder International, is an old-school wheel chandelier in a posh coffee bronze finish with beige cords suspended and wrapped around the ring, each holding an Edison socket and bulb.
---
Dimensions: 34 H X 34 Dia. (in); Weight (lbs) 25; 8 60-watt decorative, antique-style ST64 bulbs and 15' 7" chain included.