Danu Candle Holder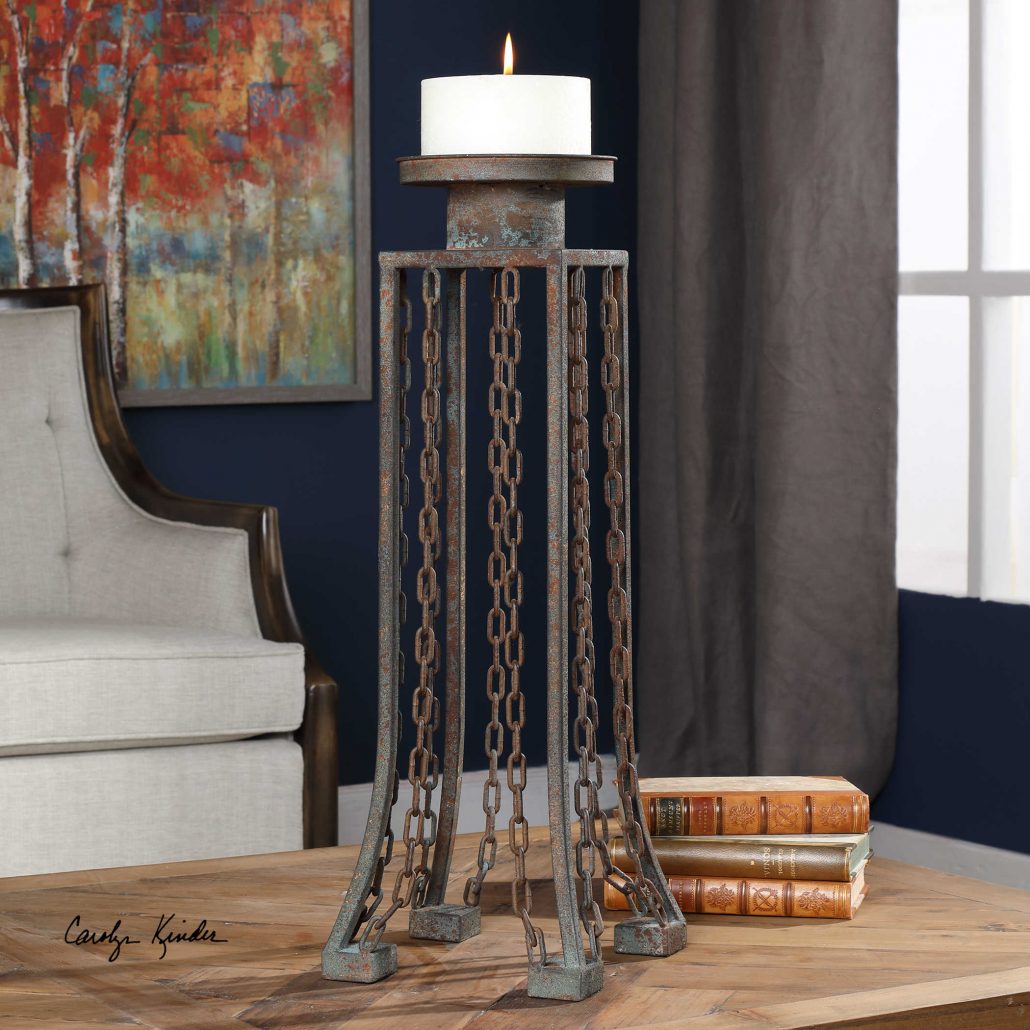 Designed by Carolyn Kinder International the Danu Candle Holder has aged iron with rust undertones and hanging chains. This industrial style candle holder includes a 5″x 3″ distressed, off-white candle.
---
Dimensions: 8 W X 24 H X 8 D (in); Weight: 8 (lbs)
Shop for this product online
Available to trade professionals at Uttermost.com. For retail purchase Google search term "Carolyn Kinder Danu Candle Holder".