Carine Wall Shelf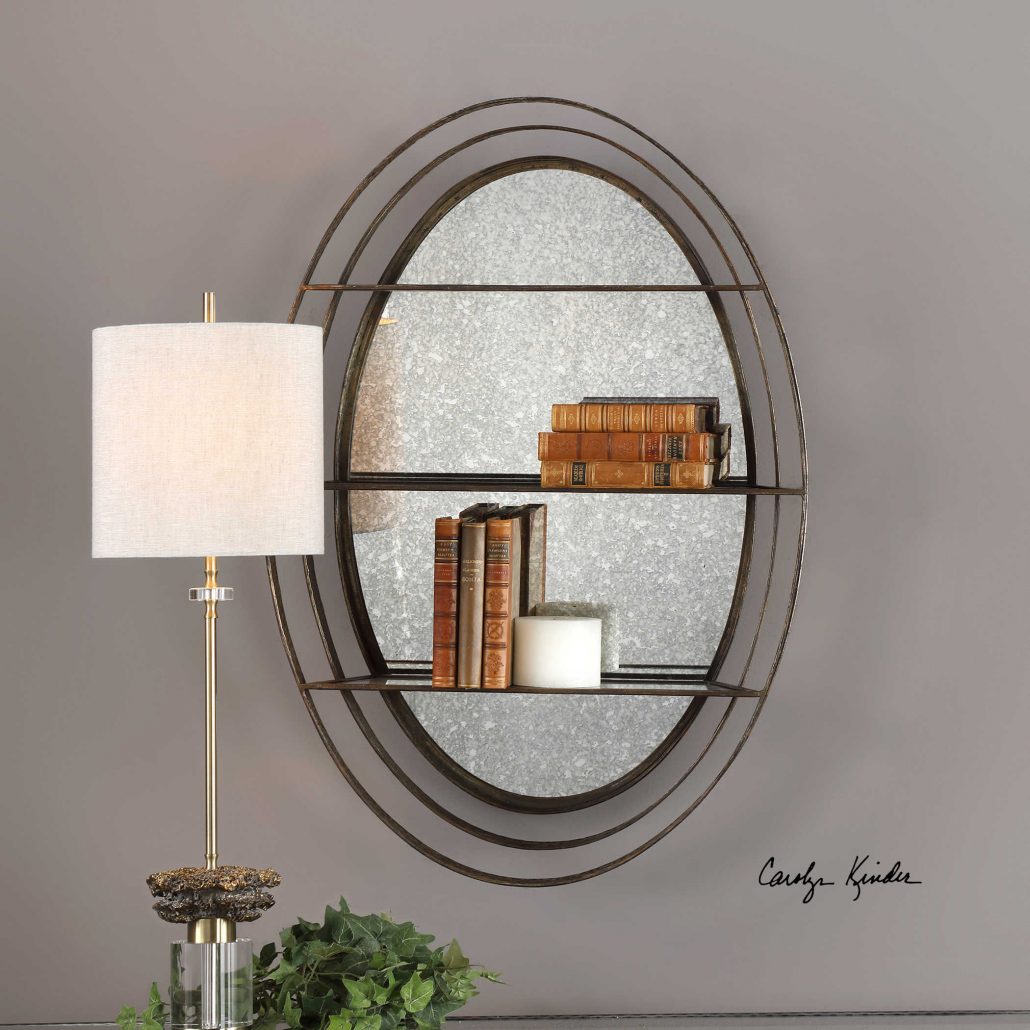 Designed by Carolyn Kinder International, the Carine Wall Shelf has elegant iron strapping, forged and hand hammered in a weathered bronze finish. Three mirrored shelves offer decorative storage with a rich antique mirrored back.
---
Dimensions: 25 W X 36 H X 6 D (in); Weight: 22 (lbs)
Shop for this product online
Available to trade professionals at Uttermost.com. For retail purchase Google search term "Carolyn Kinder Carine Wall Shelf".