ABOUT US
Operating from offices in the United States and inspired by cultures around the world, the Carolyn Kinder collection is eclectic and the textures timeless, visionary and elegant. We have spent decades listening to the needs of the marketplace and share our vision with the world. As a leader in the industry, you can rely on our research capability, technological advancements, fashion savvy and international sourcing capabilities to develop products that deliver optimum results. We create timeless pieces your customers will buy…heirloom quality that will bring them back again and again.
PROVEN LEADERSHIP
Guided by Carolyn Kinder, our leadership team represents a century of expertise and success in lighting, furniture and accessories. Carolyn Kinder has developed an envied network of designers, manufacturers, marketing experts, logistic veterans and more.
DESIGN INNOVATORS
While our proprietary finishes and other unique product specifications may take extra manufacturing effort, we know how to effectively produce artistic, hand-crafted designs. As designers with hands-on manufacturing experience, our approach ensures that form meets function. Design for manufacturability is one of our keys to success.
Carolyn Kinder
Founder, Carolyn Kinder International
Carolyn Kinder was born with an innate sense of artistic wonderment and curiosity. Her love of beautiful, unique objects began early as she traveled the world as a child of a military family, gathering trinkets along the way.  The mix of cultural influences in Carolyn's early years helped her to develop an effortless connectivity with people and places around the globe. This open world view would eventually lead to Carolyn's ethos of "Trendless, Timeless, Well-Traveled Style". Read more about our founder..
LEADERSHIP TEAM
Meet the leaders of Carolyn Kinder International. We travel the globe, keeping the closest possible pulse on trends. Our ability to translate the voice of the customer into winning designs is legendary. Founded in the 1970's by designer Carolyn Kinder, our company's rich history celebrates originality, artistry and vision.
Bob Kinder
Chief Financial Officer
Chief Operating Officer
With an MBA from George Washington University and 15 years in the design industry, Bob handles the company's finances, managing legal issues – including intellectual properties and litigation.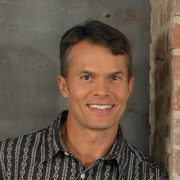 "We've been working with Carolyn and her team for almost 17 years, and she still amazes us with her creative genius on every product introduction…she stays a step or two ahead on design."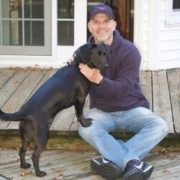 "The brilliance of Carolyn is not only in her design, but in the finish she is able to achieve."